AN EUROPEAN-WIDE RECOVERY SERVICE
This service, covering all of Europe, is designed for clients who do not have recovery teams and wish to have access to a turnkey solution for locating and legally recovering their stolen assets
… THAT CAN BE LICENSED WORLDWIDE
Our tools, methodologies, and processes are available for licensing in other countries to partners interested in providing the most efficient local Stolen Asset Recovery service locally
Our Best-In-Class European Stolen Asset Recovery Service
Owley and its partners offer an expansive Recovery Service spanning across Europe. From a customer's perspective, this is a significant relief as it remarkably streamlines their experience
The customer only needs to file a legal complaint and notify Owley about the theft of their asset…
… and Owley takes care of the rest:
1. Initiates the procedures for recovering the stolen asset

2. Searches for Stolen Asset

3. Coordinates with police forces.
3.Handles legal vehicle recovery on behalf of the rightful owner
4.Manages all necessary legal and administrative paperwork
5.Arranges for the repatriation of the asset

Owley works with Trusted Asset Recovery Partners to cover Europe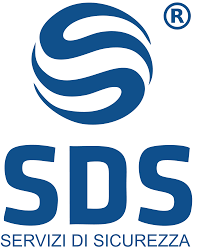 Unlock the opportunity to bring the cutting-edge Owley Recovery Service to your country
… and empower your clients with unrivaled asset protection and retrieval. Join us as a licensed partner, and together, we'll transform the way stolen assets are secured and recovered in your region
Become an Owley licensed partner and tap into the opportunity to generate significant revenue. Offer your local clients an exceptional recovery service, setting you apart as the go-to solution in your region.
Benefit from state-of-the-art tools and ongoing technological advancements. Owley equips you with cutting-edge resources, ensuring the highest possible success rate for asset recovery
Access proven processes and methodologies perfected by Owley's experts. These well-defined strategies not only maximize recovery rates but also simplify the entire asset retrieval journey, providing your clients with a seamless experience.