A set of tools dedicated to recovery, search and rescue
Owley's advanced features streamline and simplify the search and recovery process, reducing the time spent from field operators to central command centers, all aimed at achieving faster and more efficient asset retrieval
Firmware for Tracking Devices
Owley leverages firmware development for enhanced integration into partner tracking devices
In-field
Mobile Application
Owley's mobile application is an in-field locator interface that enhances the ground operators' experience
Owley's Locator device set is meticulously crafted to combine exceptional sensitivity with extended detection range
Owley's web platform is designed to manage and command tracking devices and also to monitor in-field operations
Our integrated firmware features Owley's dedicated waveform, captured by the In-Field locators
Our firmware provides the highest security grade, resistant to jammers and undetectable by thieves
Owley collaborates with partners to seamlessly integrate our firmware into their tracking devices
Every industry vertical requires specific tracking devices. Owley's customers can select from various partners to provide the most suitable tracking device based on their specifications
Our trusted partners are already Owley compatible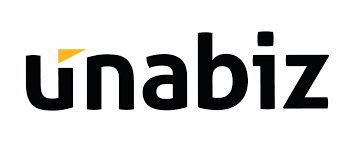 Unabiz is the # 1 massive IoT service provider
Beepings is a well known asset tracking solutions provider for B2C and B2B industries
Simple hardware is an IoT solution provider for many industry segments
Owley provides a range of in-field locators that adapt to its clients' circumstances and constraints, offering maximum flexibility and efficiency
Available for telecom standard and regulations worldwide
Perfectly suited for urban and confined environment searches where an agile tool is necessary
Handy combines compactness, performance, and high search precision
To conduct confidential searches, Handy can be hidden
Handy is straightforward, enabling quick and easy training for ground operators.
Available for telecom standard and regulations worldwide
The Owley suitcase boasts an exceptional sensitivity of -150dBm/Hz, enabling the detection of even the faintest signals of interest
With a frequency range from 1 MHz to 1,450 MHz, the Owley suitcase maintains remarkable versatility, making it capable of identifying various types of waveforms
The Owley suitcase excels in signal detection, even in the presence of strong interferences that might hinder other receivers.
Equipped with numerous options, the Owley suitcase empowers operators to conduct covert investigations within vehicles or employ masts for long-range detection.